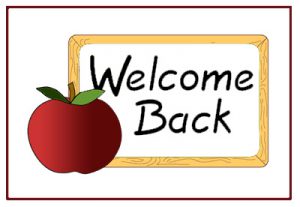 The school office will be open from 8:00 – 3:30 starting on Monday, August 29th. Please do not hesitate to contact us should you have any questions regarding the upcoming school year.
We hope that you are having a great summer vacation and are looking forward to welcoming students back to David Cameron in early September.  Please see below for detailed information about the first week.  Please note that this information applies only to students in grades 1-5.  Incoming kindergarten students will receive information about their gradual entry program shortly in the mail.
Tuesday, September 6th   8:45 – 11:53 a.m.  Please note that on this day students will meet their teacher from last year outside on the back field.  They will remain in their classes from last year until all classes district wide have been finalized.  We anticipate that students will be in their new classes by the end of the week.
Wednesday, September 7th – Friday, September 9th  8:45 – 2:53
Please note that students do not need to bring their school supplies until asked to do so by their classroom teacher.  Thanks
On Saturday, September 17th the Duelling Pianos will be performing at Dunsmuir Middle School.  After a very successful performance in April of this year we are excited to welcome them back to BC.  Like last year funds raised during this event will go to support opportunities for students at David Cameron and Dunsmuir.  Save the date as this is sure to be a fantastic evening!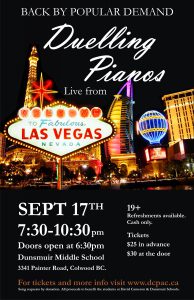 The Sooke School District has announced the school calendars for the 2016-17, 2017-18 and 2018-19 school years.  Please click the links to view each calendar.
Thanks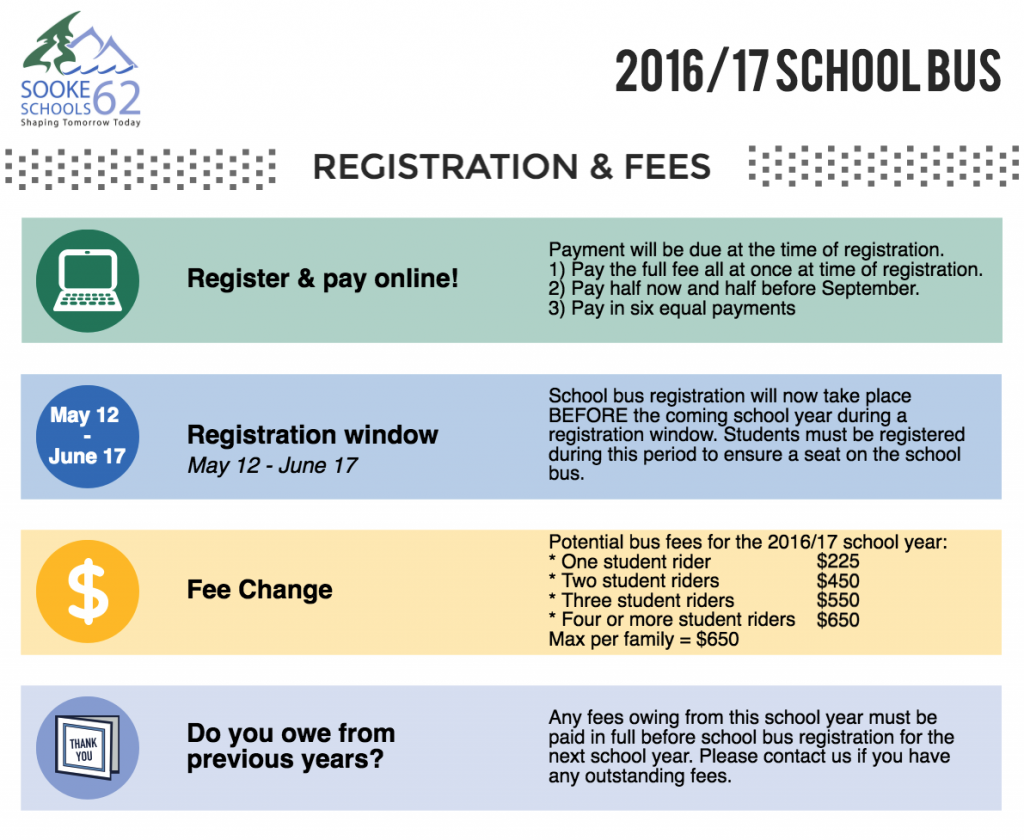 Find all the details about the new changes as well as current bus routes and more on the District's Transportation page.